See penguins and hidden beaches in one of the most accessible yet untouristed places in New Zealand's South Island in this photo tour.
St. Clair beach in Dunedin, New Zealand
back roads on the Otago Peninsula
a baby sea lion basks in the sun
a long tide
Lina smiles as I am nostaligic about the Windows XP background
The Otago Peninsula
The Otago Peninsula
sheep are lining up at the lover's leap view point
the surf comes through by lover's leap
Mary had a little lamb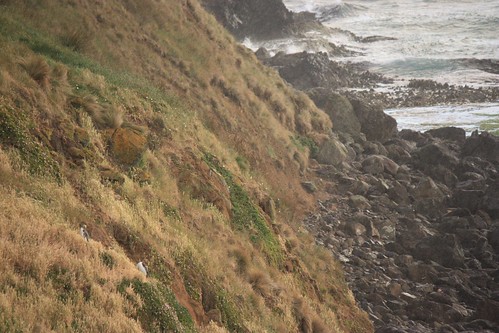 2 penguins make the steep hike back up to their nest from Sand Fly Bay
just one foot in front of the other
are we there yet?
sunset on the Otago Peninsula
The dogs we were house sitting in South Dunedin. They love the beach!
More Otago Peninsula
Read our tips for exploring the Otago Peninsula for free.
What was your favorite picture? Penguins or sea lions? Let us know in the comments!